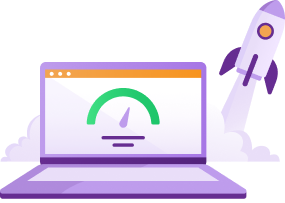 Step 1

: Test your broadband speed
The easiest way to troubleshoot a slow internet connection is to perform a speed test. An internet speed test will check the upload and download speeds, as well as review the quality of your connection.
The speed test results will provide a benchmark for how well your broadband is performing given the network type (fibre, wireless or copper) and help to identify potential errors in your Wifi setup.